Sally Beard is the Founder of Backpacks 4 VIC Kids Inc. She is passionate about people realising their true potential and living authentically.   
As a strong NFP Leader endorsed by the VIC Premier, and with a strong social conscience, community development/management background and personal experience in Foster Care and Informal Kinship Care, Sally is leading the way for change in the children's safety sector with insight and business intelligence. Collaboration with like-minded organisations enables Sally to solve the challenges of NFPs with increasing obstacles and rising need for their services.
Sally has been leading the direction and team of Backpacks 4 VIC Kids for eight years, working towards a stronger and brighter future for local children, believing that "You have two hands, one to help yourself and a second to help others." 
We are a registered
Not For Profit charitable organisation run by volunteers.
We keep our overheads minimal, relying heavily on the time and skills of volunteers.Our purpose is to aid displaced children by providing the essentials needed most urgently, long before any arrangements have been made to further support them.  Often children are placed quickly into foster or kinship care, for example, without much more than what they are wearing at the time. We provide displaced children with a few essential items to help resource them, restoring dignity, self-worth, and to show them someone cares.
In November 2014  Backpacks 4 VIC Kids operated from our Founder's home until June of 2016, when we moved to a commercial premise in Cranbourne, and more recently to a larger premise in Cranbourne West. We operate solely on donations sought through fundraising, grants and sponsorship. 
Meet our dedicated committee
Volunteering for B4VK  is a fulfilling and impactful way to make a positive difference in your community. By donating your time, skills, and resources, you can help provide support, care, and resources to children who have experienced trauma and loss. There are many opportunities to get involved and make a meaningful contribution. Together we can make a difference. 
Rachel joined the B4VK team in early 2023 after a rather fortuitous turn of events. She heard about B4VK and the great work we were doing on the Radio and was moved to get involved, making B4VK a charity partner at an event she was hosting. As a thank you, a tour of our Headquarters was organised and that was it, Rachel was hooked! She decided to leave a successful career in the Corporate sector behind her and join us as our Operations Manager.
Rachel comes to us with a wealth of diversified experience across multiple sectors including Health, Aged Care and the Public Service. She has expertise in analytics, finance, change management and business improvement. This genuinely adaptable technical skill set coupled with her strong social conscience, her infectious personality and ability to literally organise anything, makes her the perfect fit for B4VK.
Each day you will find Rachel at the coalface, in the warehouse coordinating our wonderful volunteers receiving & sorting donations and packing much needed backpacks.


With a foundation in administration and client relations, I am on a personal journey to broaden my skill set in a meaningful way. Recently I joined the dynamic team at Backpack 4 Vic Kids because I wanted my efforts and work to impact the community in a positive way.  I'm thrilled to be given the opportunity to do this, in the Partnerships and Fundraising Manager role. I enjoy fostering relationships and am dedicated to creating lasting connections.   
Outside work, I love spending time with my young family and friends. Exploring new recipes, documentaries, and days at the beach are some of the ways I like to savor life's simple pleasures.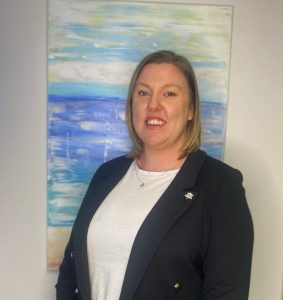 Jenny Huynh is the bookkeeper at Backpacks 4 VIC Kids Inc. She joined the B4VK team as a volunteer in 2018 while studying a Diploma of Accounting and has since gone on to complete her Bachelor of Accounting. She plays a crucial role in ensuring that the charity's financial resources are effectively managed to support its vision and mission. With a strong background in accounting and a deep commitment to social causes, Jenny brings a blend of skills to her role. Her work ensures that every dollar received by the charity is used optimally, allowing B4VK to maximise its reach.
B.Ec. LL.B.
Stephen joined the Backpacks 4 VIC Kids committee in 2022.
He has over 30 years' experience as a commercial and property lawyer.
His current focus is on residential and lifestyle developments, golf courses, commercial and industrial parks, hotels and motels, tenders and expressions of interest, retail, and commercial leasing; including advising on joint ventures, owners corporations, off-the-plan subdivisions, water, planning, land tax, capital gains tax, GST and GAIC.
He is a past trust member of the Southern Metropolitan Cemeteries Trust and its predecessor the Necropolis Springvale. During this period, the trust led the organisation from a government utility to a reimagined, customer centric, holistic, community organisation; building on existing capability and developing new offerings and markets. This included strengthening industry and community partnerships; new reflection spaces; fresh food, floristry, and hospitality services; an innovative centre for care and wellbeing; and property development; for the honouring and celebration of life, consistent with needs of Melbourne's diverse community.
Stephen's passion is supporting local community organisations. He is the past president of the Mornington Peninsula Lawyers' Association, the Rotary Club of Seaford-Carrum Downs, and the Frankston Primary School council.


Sharni is a practicing lawyer, with a Bachelor of Law and Accounting from LaTrobe University.
Sharni's day-to-day legal work involves progressing civil litigation claims on behalf of groups of individuals who may not have the resources or knowledge to make a claim on their own, with a focus on creating greater corporate social responsibility and accountability.
Sharni is motivated by her desire to help people and make a positive difference in their lives, she has a strong belief that all people deserve to be treated fairly and justly no matter their background, social status or financial situation.
Sharni joined the B4VK Committee of Management in 2021.
Prior to joining the Committee of Management, Sharni volunteered at B4VK headquarters for several years assisting with fulfilling programs and fundraising as her personal values have always aligned with B4VK's charity mission and values and the work they do.
Sharni is motivated by her desire to help people and make a positive difference in their lives, she has a strong belief that all people deserve to be treated fairly and justly no matter their background, social status or financial situation.
Helen Brown is the Treasurer at Backpacks for VIC Kids Inc; she has been with the organisation since 2017 and as Treasurer for 4 of those years. She is dedicated and believes deeply in Backpacks 4 VIC Kid's purpose.
As Treasurer she is tasked with overseeing the financial administration of the organisation, reviewing procedures and financial reporting, advising the Committee of Management on financial strategy and fundraising outcomes and successes.
Helen has a strong background in Supply Chain Management and Business Process Development, these competencies have assisted the growth, progress, and management of the organisation.
Always willing to take responsibility for tasks at late notice, Ross has been an integral member of B4VK since inception. He is a general committee member and B4VK's Assets and Maintenance Officer. Ross' day job is in the commercial air-conditioning industry.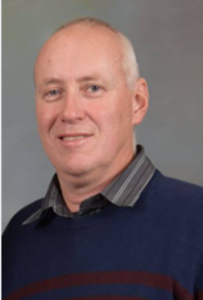 Marianne joined the Committee of Management in 2021.
Marianne has a Bachelor of Business (Professional Accountancy) from RMIT University and is a Chartered Accountant. In addition Marianne has experience in internal audit across the health care and financial industries. Marianne feels strongly about the cause of B4VK and wants to contribute to the organisation achieving its objectives and continuing to grow.
Jenny Rooney – Prepacks Manager
Lenise Thorne – Operations Officer
Suzy Armstrong – Operations Officer
Ingo Shroeter – Logistics Manager
Mark Guthrie – Presenter
Read Our Latest Annual Report
We can do so much more - with your help